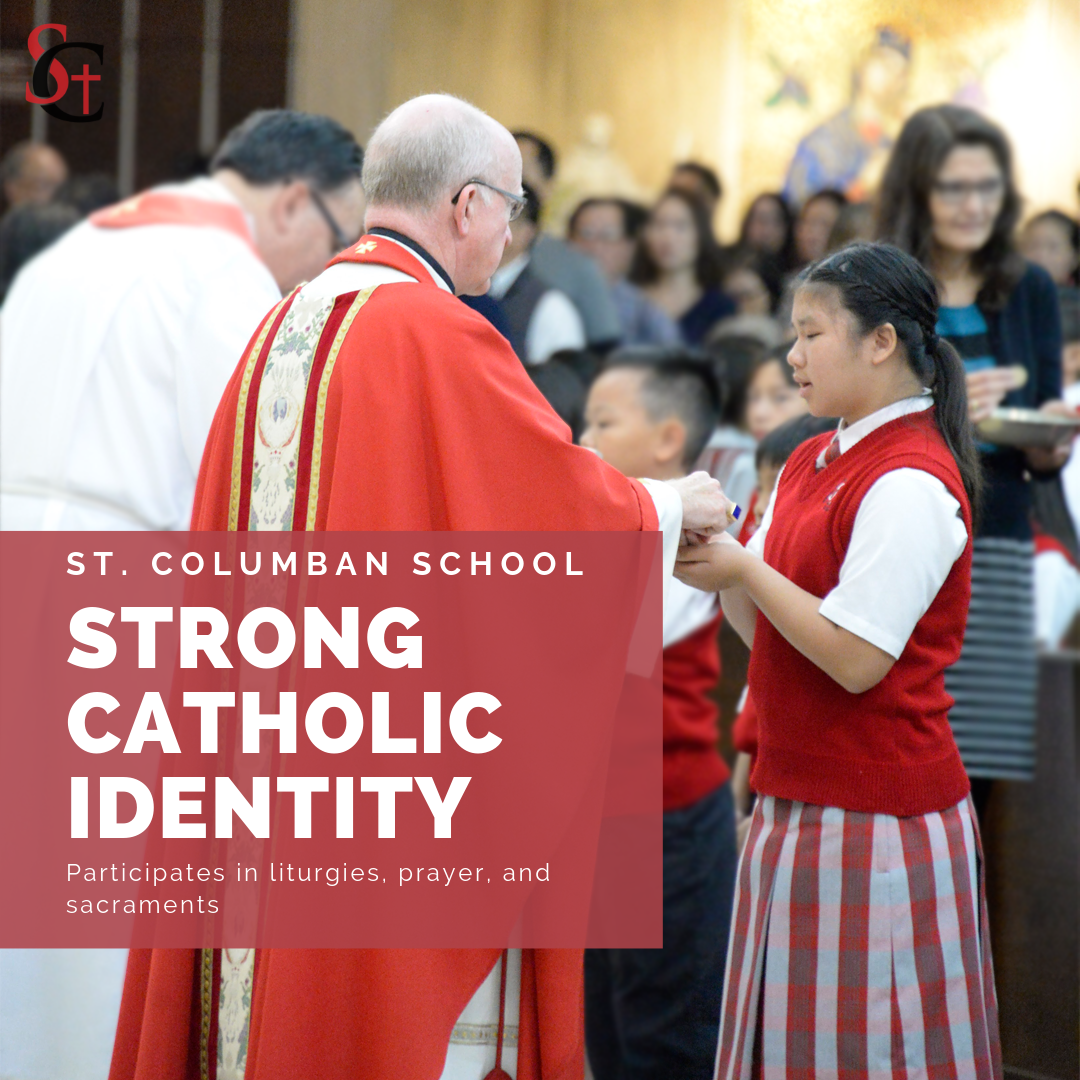 St. Columban School was established and staffed in 1956 by the Religious Sisters of Charity, a religious order originating in Ireland and founded by Venerable Mary Aikenhead. Guided by the charism of the order, we adopted their motto as our school motto, Caritas Christi Urget Nos: the Love of Christ Urges Us. This motto is part of our morning prayer each day. The charism of the Religious Sisters of Charity remains actively present in the school community in part through the work of Sr. Brid, our chaplain and former principal of St Columban School.
Our school provides strong religious formation and an excellent academic education for all students. The school began with grades 1-5 in 1956, then added an additional class each year culminating in grade 8. Kindergarten was added in 1976. In 2010, a Montessori preschool was opened, and in 2012 a Transitional Kindergarten class was added.
St. Columban School is committed to service and learning, and strives to help all students grow in compassion, understanding, and respect for all peoples. We foster a strong commitment to building awareness of Catholic social teachings and outreach to the community through our school wide involvement in a variety of service projects.
To be successful in a competitive world that demands innovation as well as creativity, students need the skills that marry the sciences to the arts. To effectively meet the needs of our students, we have implemented a STEAM culture (Science, Technology, Engineering, Arts and Mathematics), that builds student capacity for critical thinking and engineering design.
Tuition rates are affordable, and tuition assistance is available to qualified families. Preschool through Eighth Grade applications are now being accepted. Come and see how St. Columban students are preparing to become tomorrow's leaders.