Montessori is a method of teaching that offers children an education that focusses on the "whole child", which allows for the development of social skills, emotional growth, physical coordination and cognitive preparation. The Montessori method uses an individualized approach to education, meaning each child learns at their own pace.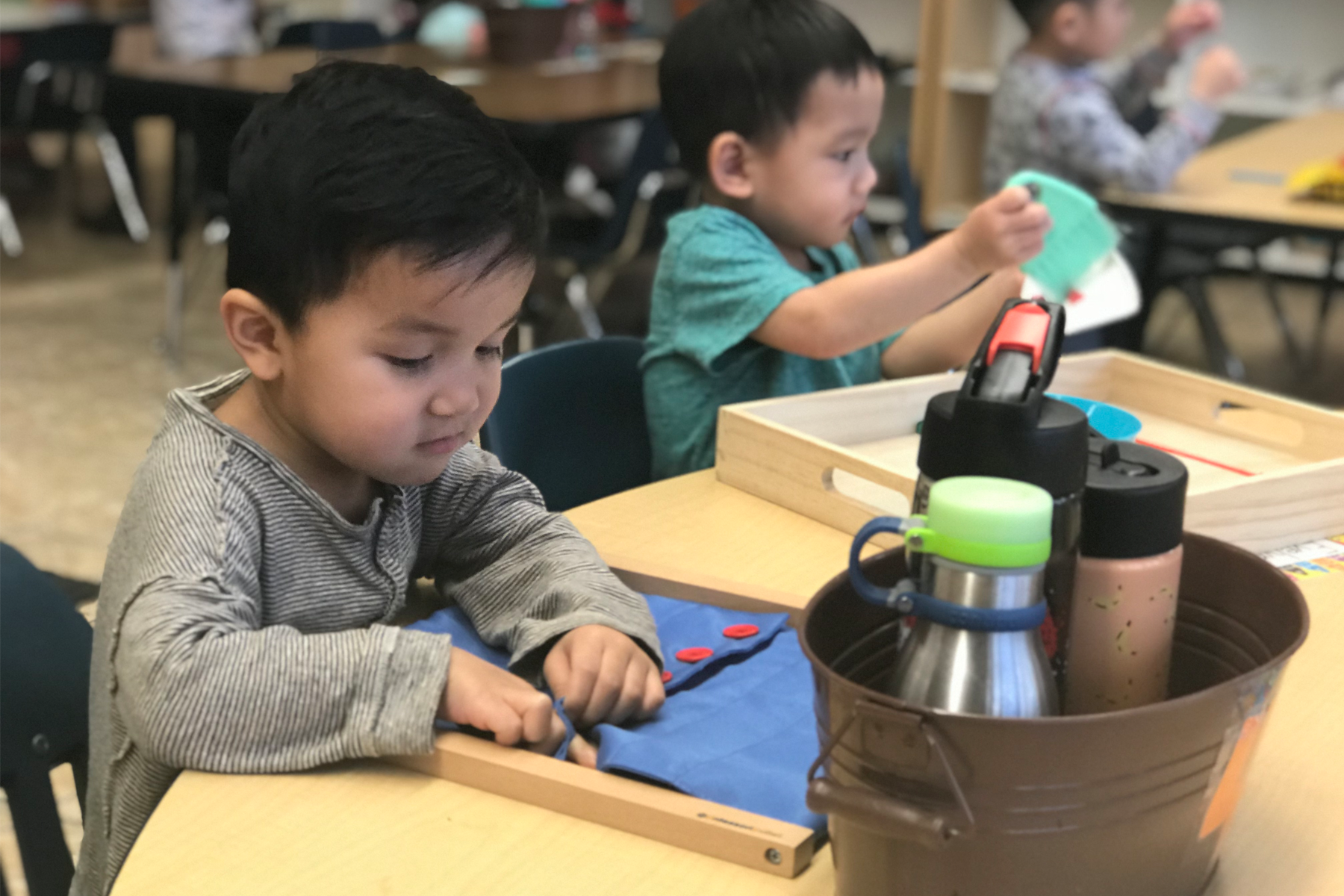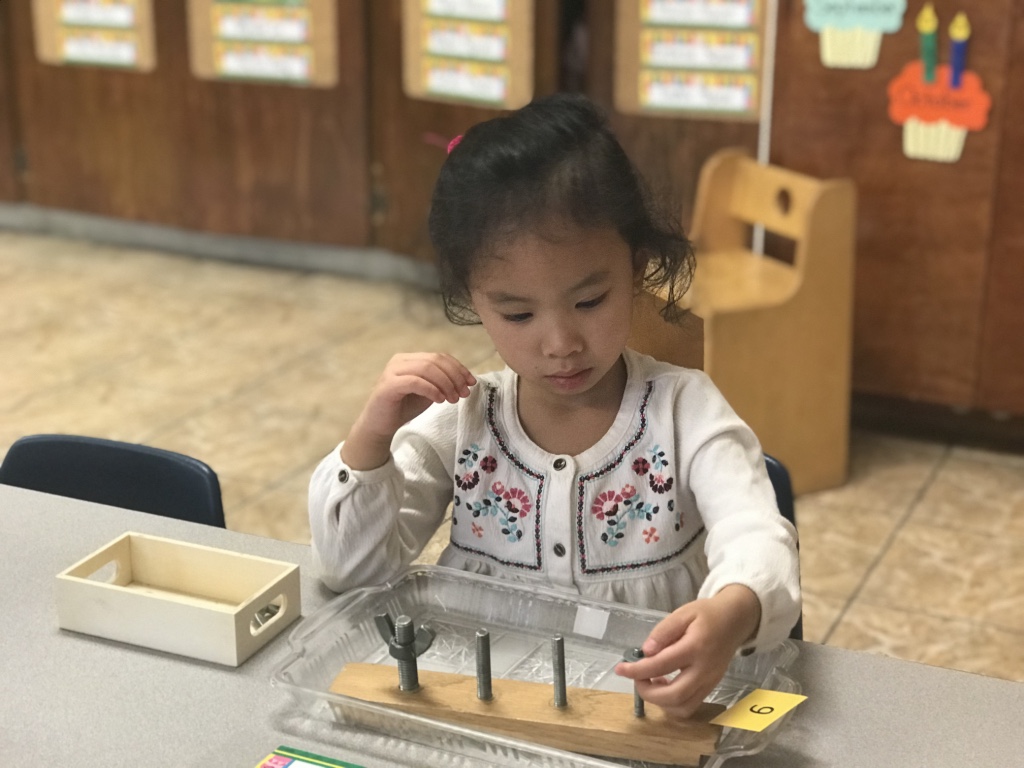 Our classrooms and teachers provide a carefully planned stimulating environment where children are capable of initiating learning as they are naturally eager for knowledge. Saint Columban's Preschool is uniquely blessed in that we can offer a 9:1 ratio of students to teachers.
A glimpse into what we do: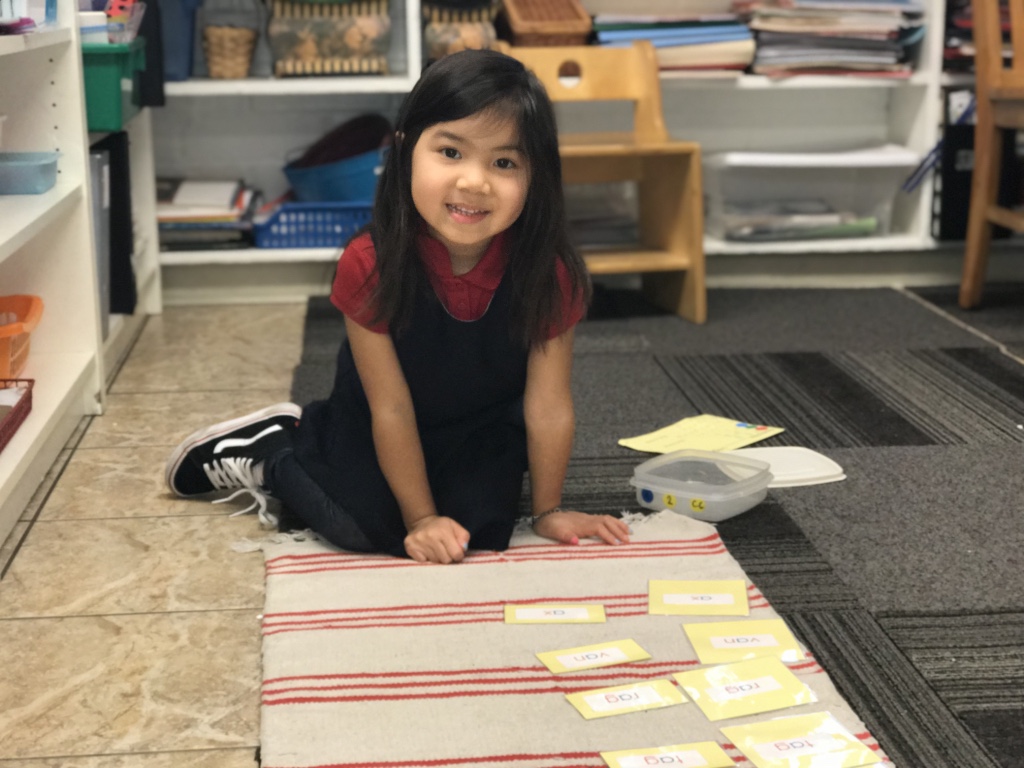 Phonetically sounding out letters to make words to match pictures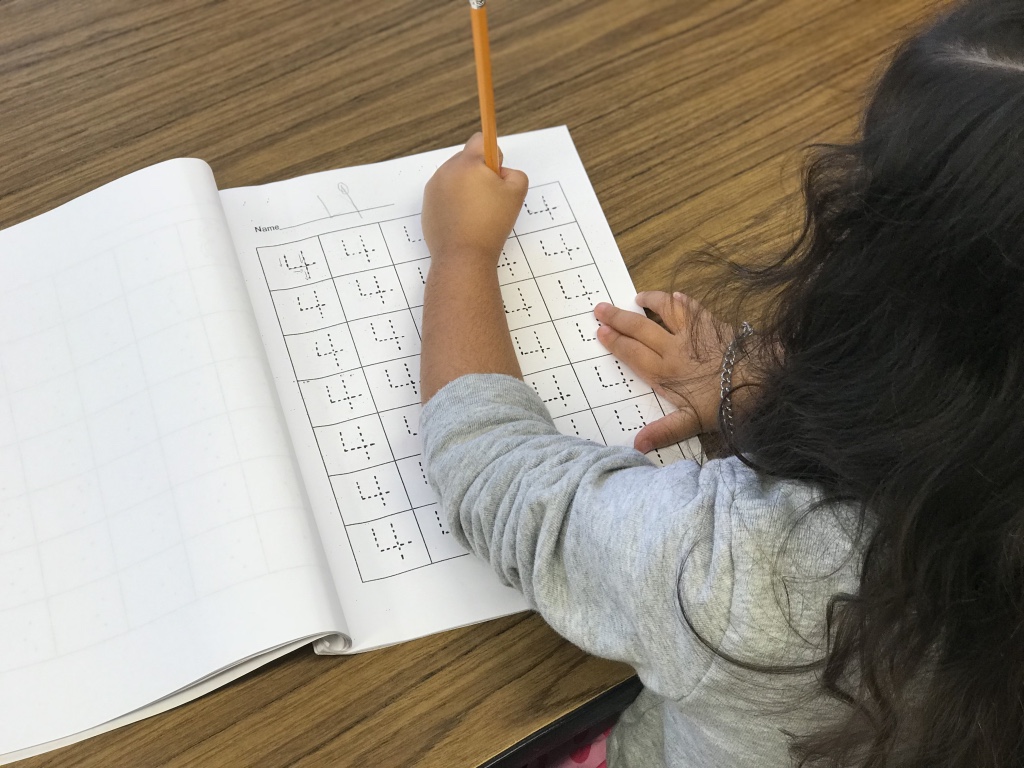 Introducing children to holding and writing with a pencil
Children making creative choices in learning
Learning by touching, feeling, and doing
Facilitates independent learning and exploration
Children 2 and a half years old (2 years and 6 months) and potty trained by the first day of the school year are eligible for our preschool program.
Children that turn four on or before September 1st are eligible for our Transitional Kindergarten program, which combines the Montessori method with Common Core standards, in order to better prepare children for Kindergarten.